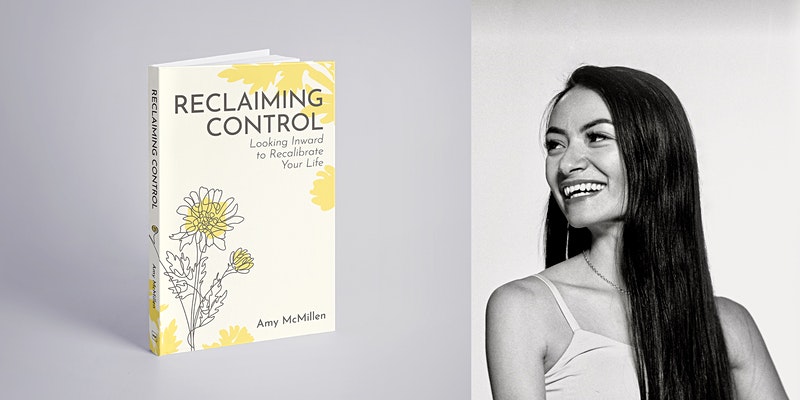 Join fellow Interintellects Amy McMillen, Alex Yao and Scott Davies, discussing Amy's newly released debut book 'Reclaiming Control'
About this Event
"Amy McMillen spent her entire life doing what she thought she was supposed to do. As someone from a low-income background, she thought her path to success was set: work really hard to get into a good college to get a high paying job. That is, until she quit everything and spent a year doing nothing across three continents.
In Reclaiming Control: Looking Inward to Recalibrate Your Life, Amy chronicles her journey of uncovering ingrained beliefs around prestige, perfection, and success. Balancing raw, personal narrative with research from psychologists and insights from experts, these stories provide a space to deconstruct and reconstruct identity and self-worth. Here is your opportunity to explore healing from burnout in a culture of constant hustle and productivity.
Consider this book an official permission slip to question external constructs, let go of expectations, and begin to trust yourselves. With a foundation of awareness around thoughts and emotions, you can take active steps to reclaim control." (From Amazon)
Join fellow Interintellects Scott Davies and Alex Yao in discussion with the author, Amy McMillen, as they explore internal vs external narratives, definitions of success, emotional and mental wellbeing, and more.
Salon Link: https://www.eventbrite.com/e/reclaiming-control-with-amy-mcmillen-interintellect-fireside-chat-tickets-118391053829